Negative space: 30 brilliant examples – These brilliant illustrations all employ clever and creative use of negative space.
Negative space is, quite simply, the space that surrounds an object in a image. Just as important as that object itself, negative space helps to define the boundaries of positive space and brings balance to a composition.
More and more these days, the creative world is seeing an emergence of artists creating positive spaces and shapes that, in turn, cleverly carve out shapes in negative space intentionally. And the results can be stunning. Here, we've found some brilliant examples – enjoy!
01. Peter and the Wolf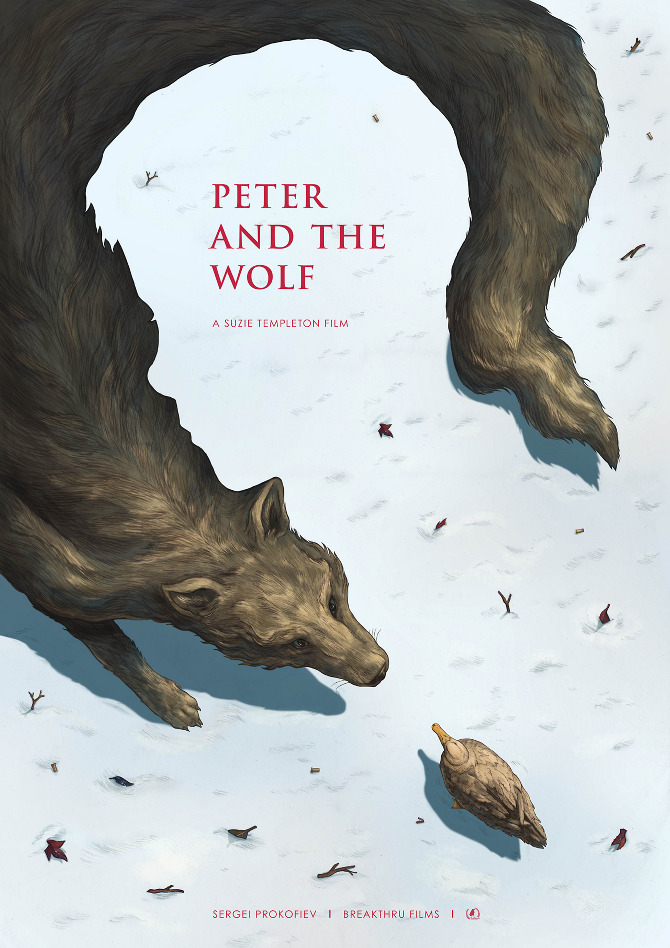 Phoebe Morris created this negative space poster design for a film version of Sergei Prokofiev's 'Peter and the Wolf'. The silhouette of the protagonist, Peter, is visible in the arc of the wolf's body.
02. Change Your Fate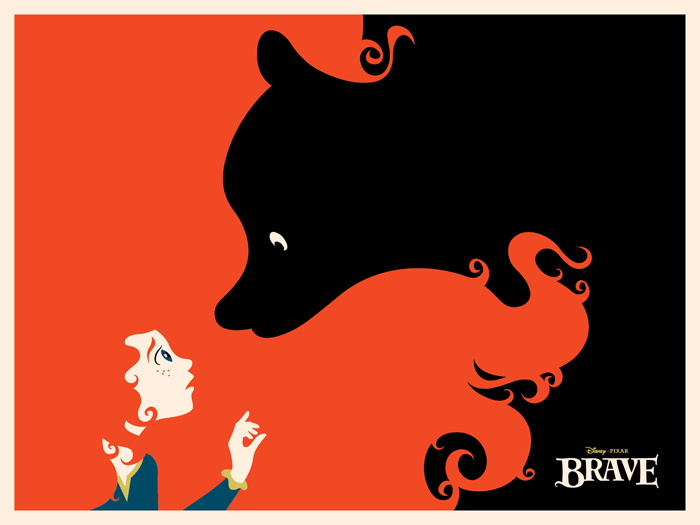 Don't you just hate it when you accidentally turn your mother into a bear? In this fantastic four-colour poster by Michael Pippo, he uses negative space to illustrate that 'oh crap' moment from Brave. It was sold as a limited edition run of 300 screen-printed posters at San Diego Comic-Con 2012; sadly they've long sold out.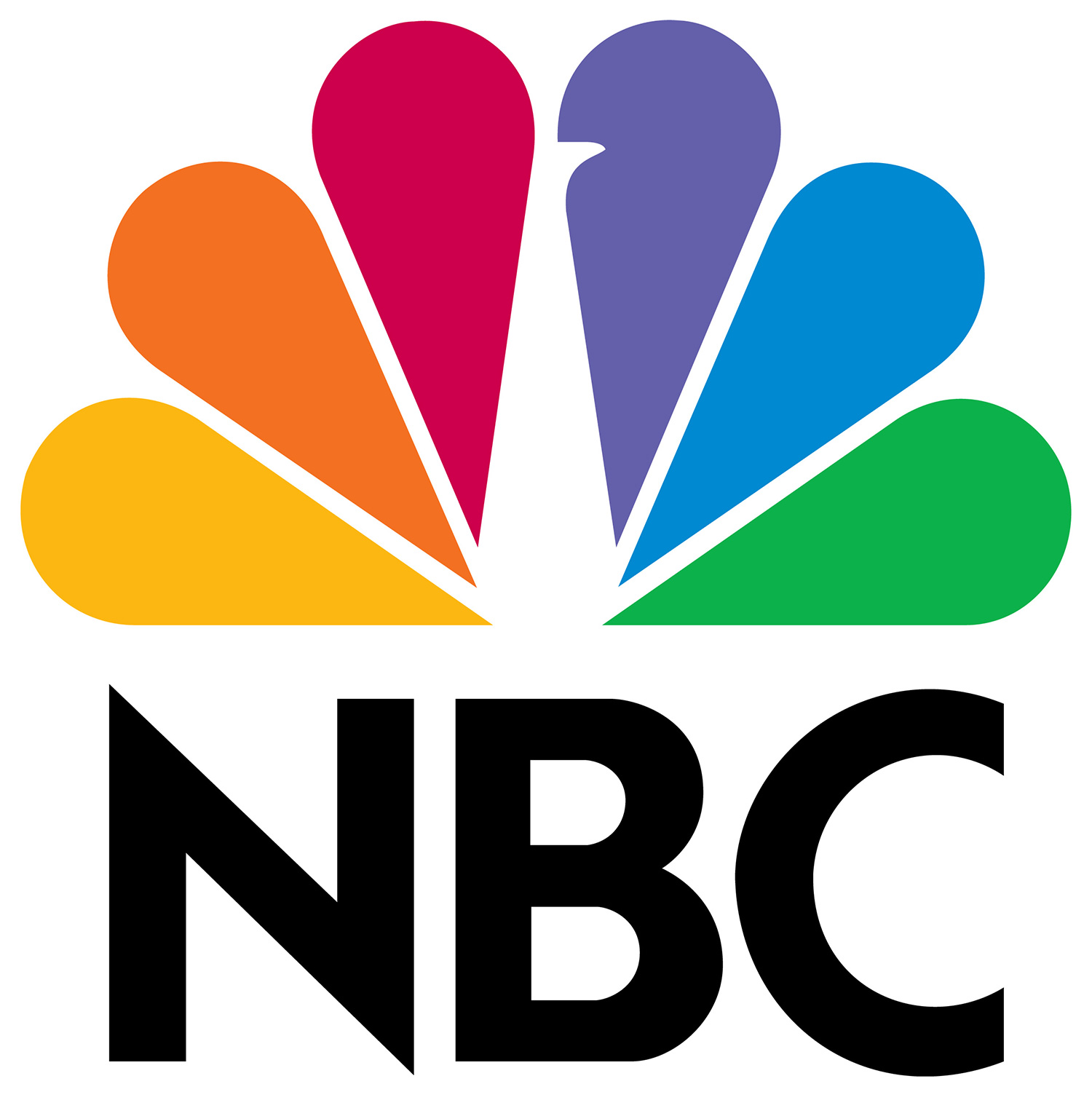 NBC first used a peacock in its logo in 1956; the design subsequently went through a number of changes, experimenting with a snake logo and variations on the letter N, until 1986, when the broadcaster introduced the best-known version with the peacock's body displayed as negative space. There have been stylised variants since then, but the peacock remains in place.
04. Sukhi Barber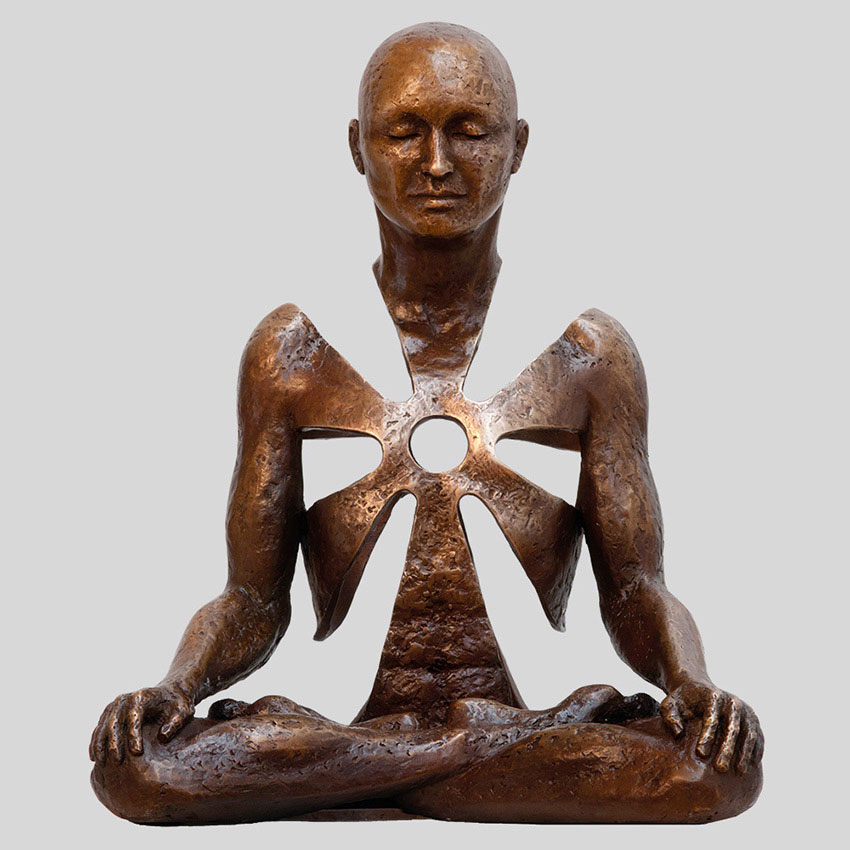 Sukhi Barber's sculptures are made to bridge the cultures of East and West and represent complex philosophical ideas in an accessible way. Part of this is her use of negative space, which she represents as being as important as the material itself, implying a constant state of transformation.
05. Forma and Co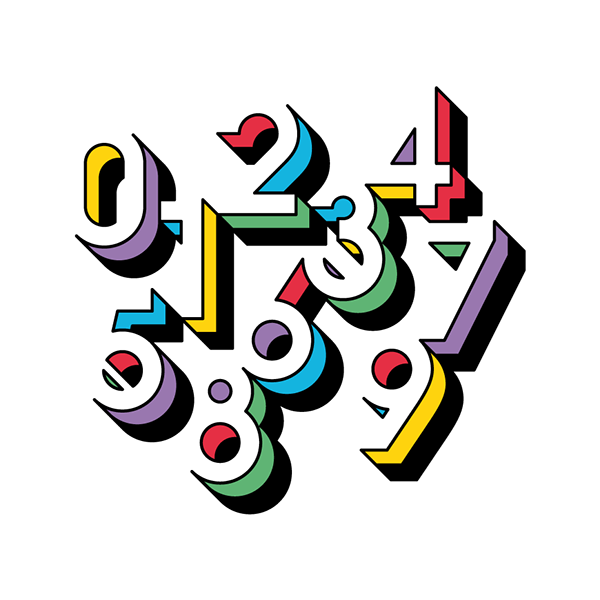 Created by graphic design, illustration and motion graphics studio Forma and Co, the Barcelona based team were commissioned by Yorokobu Magazine to create some original number typography for their latest issue.
Using popping primary colours throughout, with a clever use of negative space that creates an almost 3D-like effect, the team have done a wonderful job in producing a unique number font.
06. johnson banks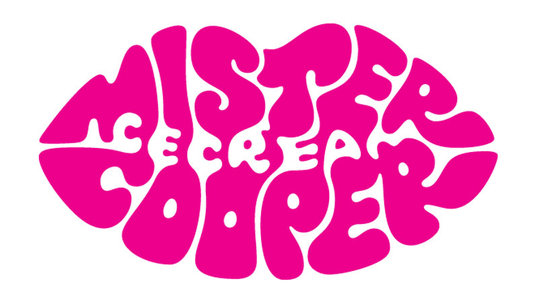 Briefed to design a distinctive logo for an adult-targeted alcohol and gourmet ice cream startup called Mr Cooper, iconic branding firm johnson banks utilised negative space to develope an eye-catching identity system for use on packaging, uniforms and merchandise.
07. World Food Programme
It's easy to get desensitized to important stories, but, with a clever use of negative space, this video for the World Food Programme has powerfully highlighted the plight of refugees.
Designed by Noma Bar and animated by Ale Accini, the 30-second video called 'Symbols' uses stunning visual shorthands to help stop hunger and start peace.
08. The Typefaces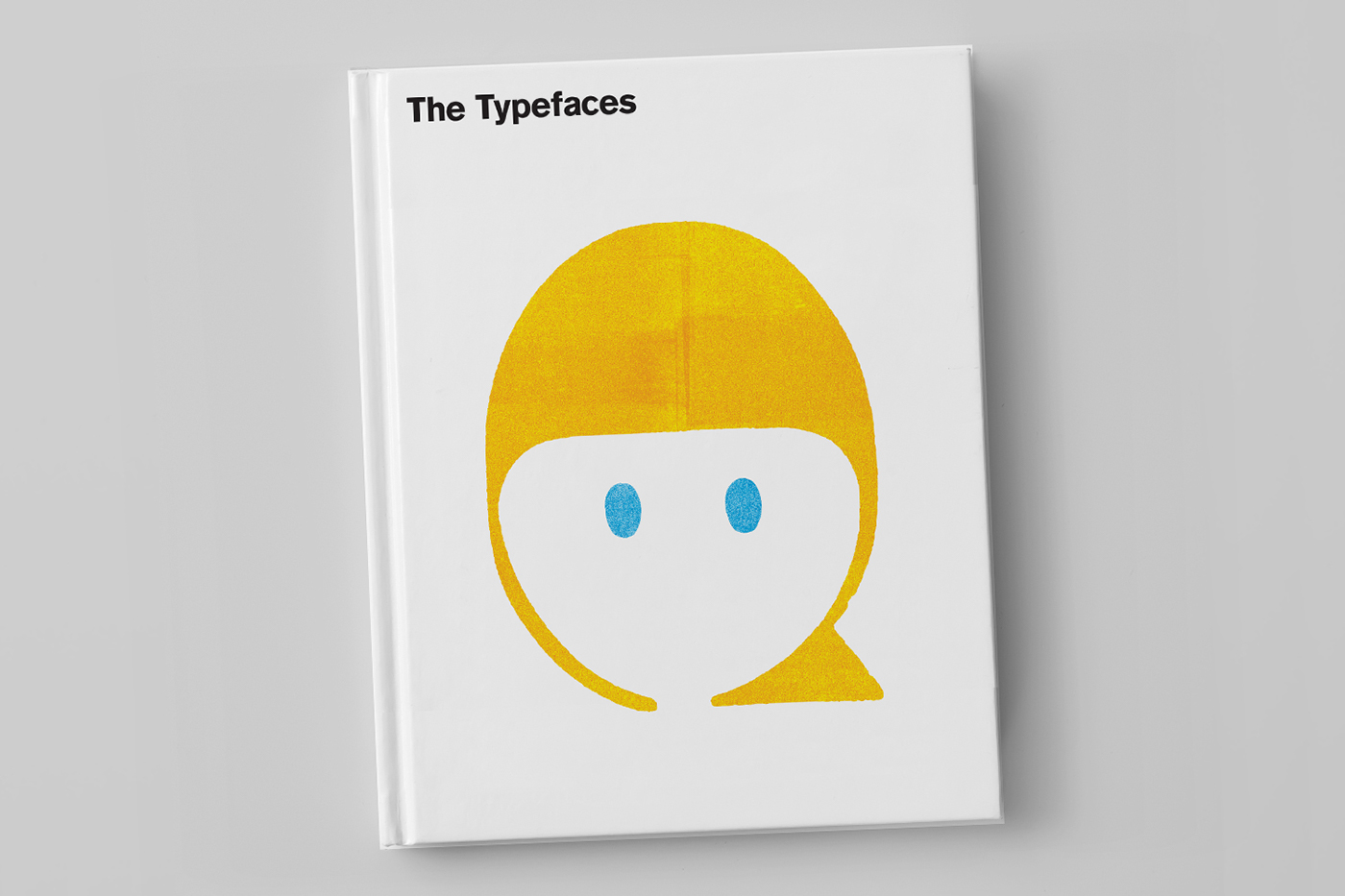 The Typefaces is a new book from Singapore based designer and illustrator Scott Lambert that aims to celebrate playful products for kids and kids-at-heart. "Inspired by letterpress printing and childlike observations, The Typefaces are simply faces in type," Lambert explains. Negative space allows Lambert to give each letter this face.
09. Bodea Daniel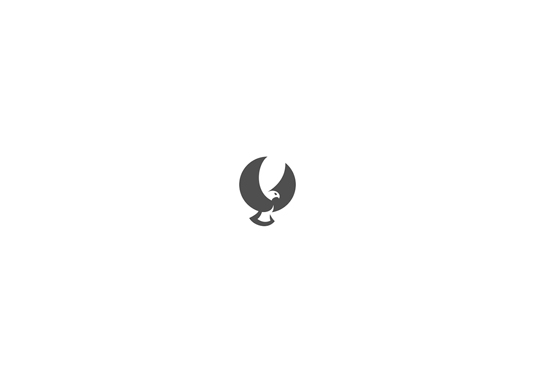 Romania based artist Bodea Daniel is a pro when it comes to negative space; most of his work features the style, with animals featuring as the main design when it comes to negative space. Whilst some are a bit more obvious, others will take you a little while to work out. Mind-bending!
10. Alexander Johnson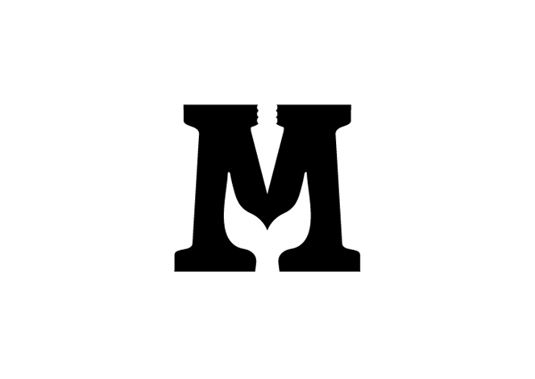 Leeds based designer Alexandar Johnson created this clever Moby Dick book cover for the classic tale Moby Dick. Including both the harpoon and the whale's tale, it's simple, striking and brilliantly unique.
11. Tang Yau Hoong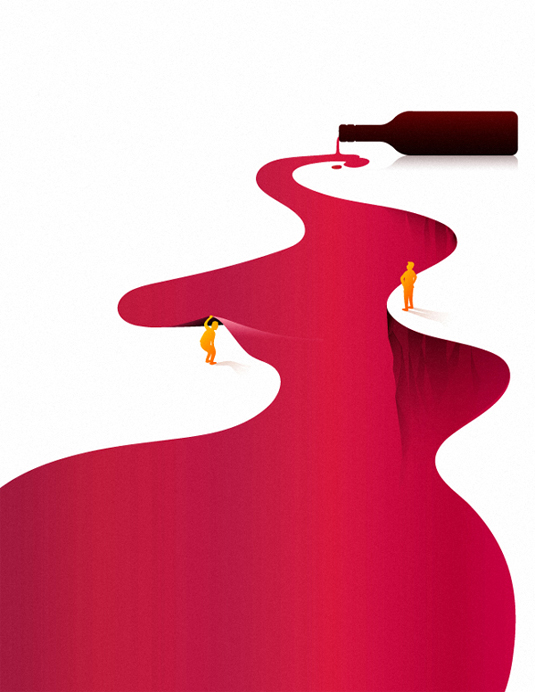 Tang Yau Hoong is an artist, illustrator, graphic designer living in Kuala Lumpur, Malaysia. With a passion for creative thinking, he creates art that is conceptual, surreal and fun in a simplistic and unique way.
12. Ben Farrow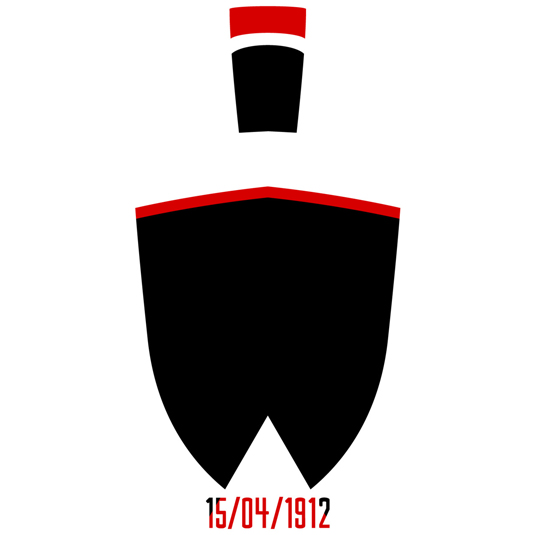 Ben Farrow is an anthropomorphic artist and graphic designer whose work focuses primarily on vector art. This brilliantly simple execution of the Titanic is a clever way of using negative space with more than a hint of art nouveau.
13. Troy DeShano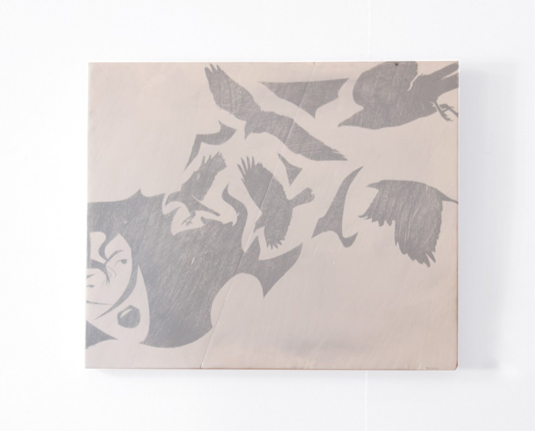 Troy DeShano has created tonnes of negative space art but it's this creation, based on Hitchcock's 'The Birds', that caught our eye. We love the intergration of her hair with the silouhettes of flying birds.
14. Caroline Remy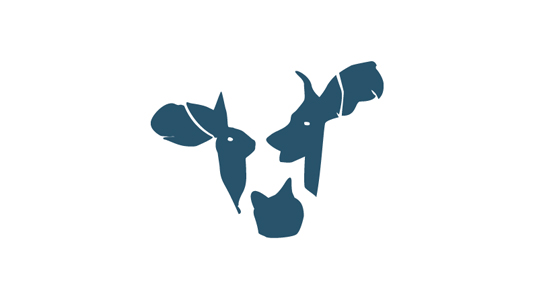 "The firm specialises in cattle," explains Belgian designer Caroline Remy. "But its image among customers is for smaller animals. The customer wanted to hide the cow, which is why it must append two cards to replenish the logo."
15. Harvey Esparcia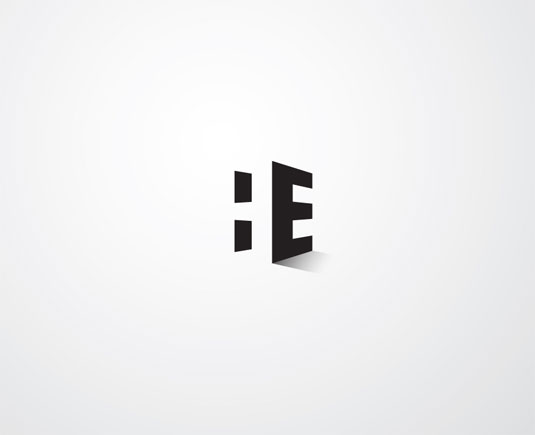 This simple yet striking logo design is the personal logo study from Filipino designer Harvey Esparcia who uses negative space to combine his initial letters.
16. Painting the Universe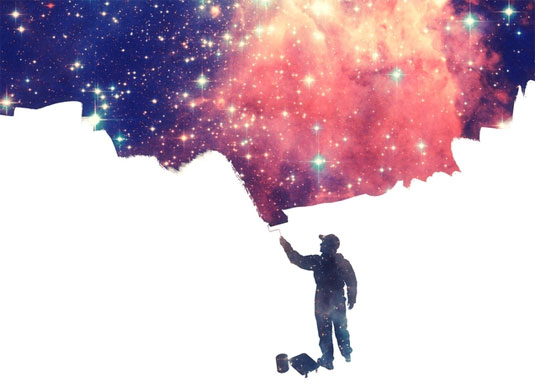 An out-of-this-world example of negative space, the striking white space matched with the beautiful, eccentric colours make this an unforgettable execution from designer Philipp Rietz.
17. Flying far, far away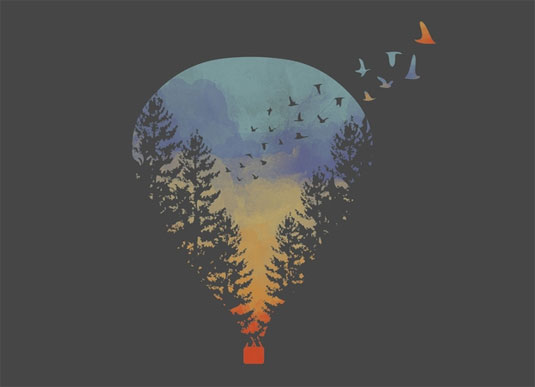 This negative space design from illustrator and artist Ale M is a subtle and wholly beautiful offering that shows a splash of colour can make all the difference. We love the clever use of perspective.
18. Songbird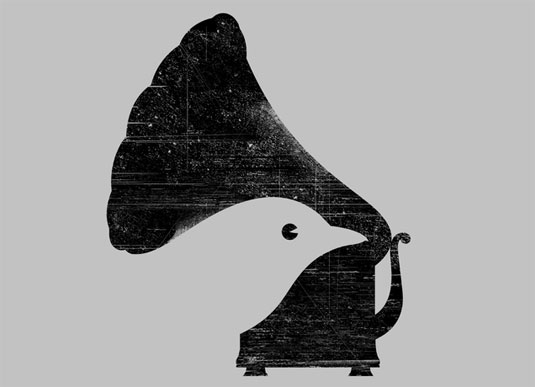 Designer Tang Yau Hoong uses a simple and straight-forward illustration style to get the most out of the negative space. Using just the two shades allows the clever negative space trick to jump out.
19. Nature's Choir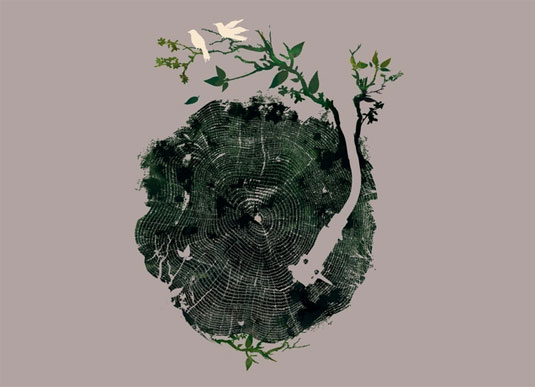 This more intricate offering from illustrator and artist radiomode is as beautiful as they come. Using negative space to portray the beauty of nature, we especially love the attention to detail on the leaves.
20. Guild Of Food Writers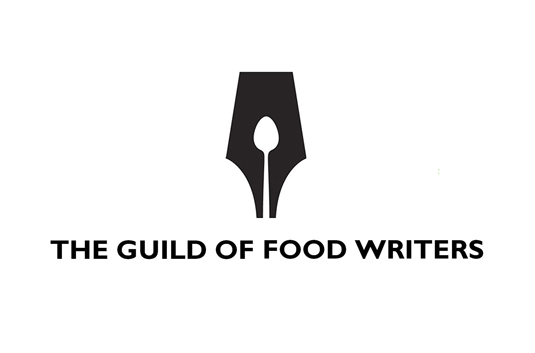 Creative agency 300million delivers work that is intelligent, looks good and gets results. A great example is The Guild of Food Writers' logo, the replacement of the pen's nib with a spoon shape creates a simple, clever and impactful logo.
21. Spartan Golf Club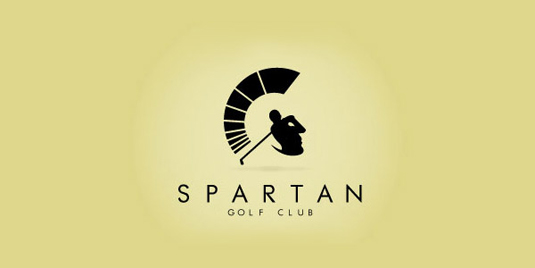 Richard Fonteneau is a graphic designer based in Lexington, USA. The Spartan Golf Club is a perfect example of well executed negative space in a logo design. The arc appears to be the top of a Spartans warriors helmet, also the making of the golfer's driving swing. And do you notice anything about the face of this Spartan?
22. FedEx Logo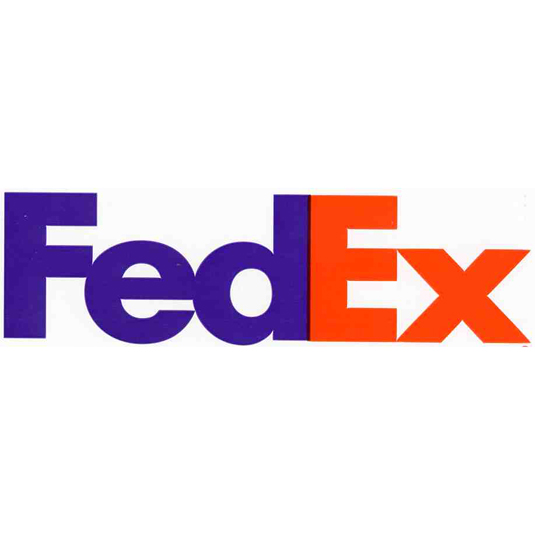 The white arrow between the E and the X is piercing once seen. This 'hidden arrow' conveys the dynamic attributes that maintains FedEx leadership. The logo has won ample design awards and is constantly featured in 'best logos' lists. The logo was originally designed by Lindon Leader in 1994, he feels the sole purpose of branding is to facilitate the realisation of a client's strategic marketing objectives. The work his studio creates "is not decorative or cosmetic".
23. Fiat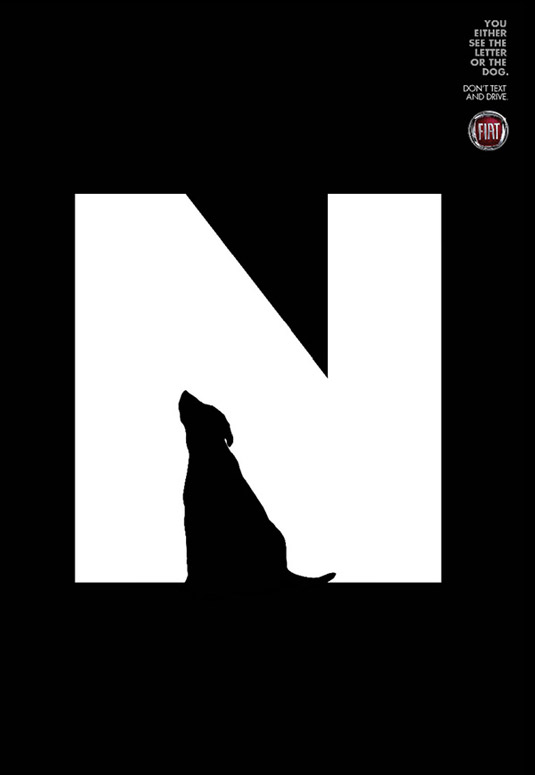 We're used to seeing highly creative and quality work come from worldwide ad agency Leo Burnett. So it's no surprise that the team in Brazil have come up trumps once again with this brilliantly clever new campaign for car manufacturer Fiat, which encourages drivers not to send text messages while drving.
A series of three prints, a large white letter R, N, and F are accompanied by a graphic of a little girl, dog, and bus respectively, each illustration creating the defining shape of each letterform. The taglines state: "You either see the letter or the dog (bus, little girl). Don't text and drive."
This is a fantastic example of how clever use of negative space can make a big impact. The stark contrast between black and white creates beautiful silhouettes of the girl, dog and bus hidden within the type. An innovative idea that really drives home the dangers of texting while driving.
24. Day vs Night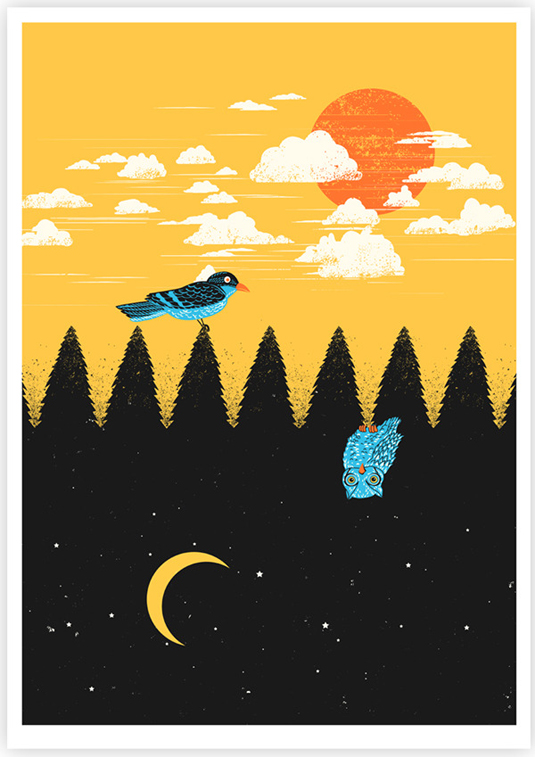 Tang Yau Hoong is a self taught illustrator born and based in Kuala Lumpur, Malaysia. Experimenting and playing with negative space and illusion in her artwork, she has developed a series of mesmerising illustrations. Tang Yau Hoong's work is mostly conceptual, surreal and minimalist with an interesting colour palette.
Day vs Night is available to buy here. Each illustration is made using archival pigment inks and fine-quality paper, and is hand-signed by Tang Yau Hoong.
25. Noma Bar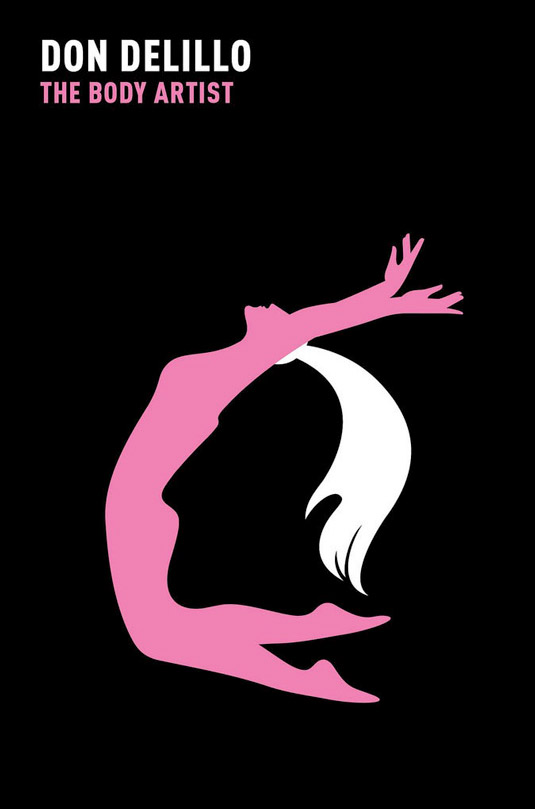 A graduate of the Bezalel Academy of Art & Design, Noma Bar is an award-winning graphic designer, famous for his 'negative space style'. Using a limited colour palette, Bar carefully crafts and places positive space to give the negative space another meaning.
Using the bare minimum to communicate his message, Bar's distinctive work has gained him international recognition and work with leading companies including Vodafone, Coca Cola and the BBC.
26. Olly Moss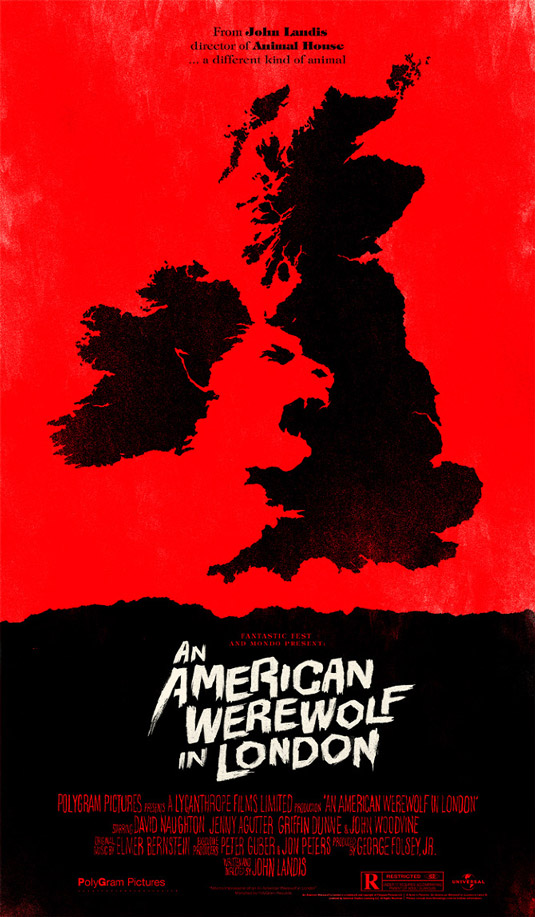 Designer Olly Moss is a master of postive and negative space trickery – a perfect example being this stunning poster he created for Mondo for the 30th anniversary screening of An American Werewolf in London back in 2011.
Glaringly obvious, the negative space around the shape of the aerial view of the UK cleverly forms a brilliant illustration of the terrifying creature featured in the movie.
27. Tang Yau Hoong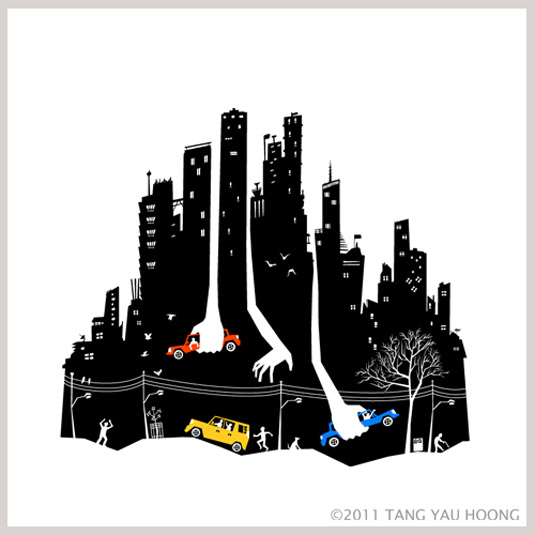 Malaysia-based graphic designer Tang Yau Hoong has a brilliant ability to cleverly incorporate negative space into his works. This Beware of those Hands piece is one of many where the talented artist uses negative space to extend the story of the objects featured in the image.
A master of his craft, Hoong loves simplistic design, a style which is reflected throughout his awe-inspiring portfolio.
28. Simon C. Page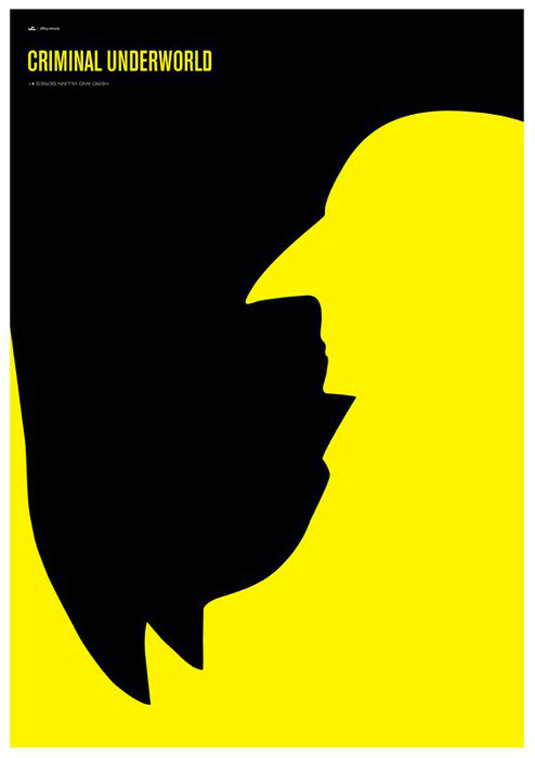 It's Batman VS Penguin in this brilliant print by graphic designer Simon C. Page. Part of his Criminal Underworld series, Page cleverly depicts both characters using negative space trickery.
The bald head and long pointy nose are instantly identifiable as Danny Devito's Penguin, which in turn, carves out the strong, bold silhouette of Michael Keaton as Batman. Genius.
29. Shigeo Fukada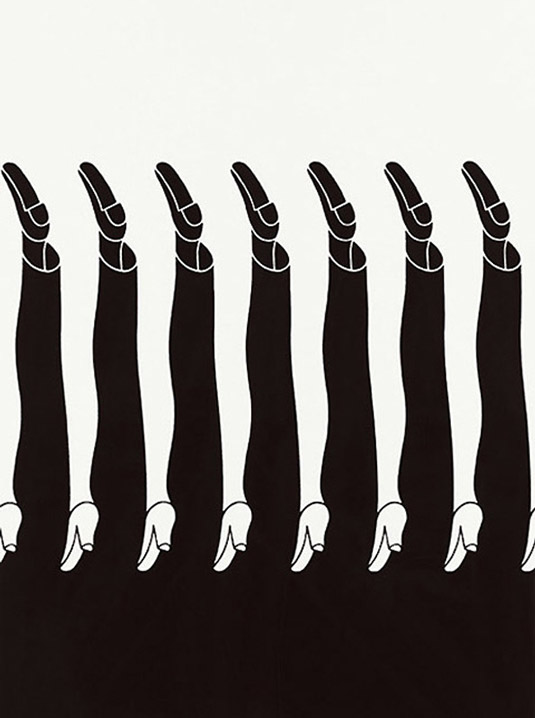 The artwork of Japanese graphic designer Shigeo Fukada employs a strong use of negative space as well as bold experiments with perspective and optical illusions.
Much like many of his pieces, this striking black and white print, constructed of minimal, considered lines, is slightly disorientating – a theme that ran through his work up until his death in 2009.
30. Malika Favre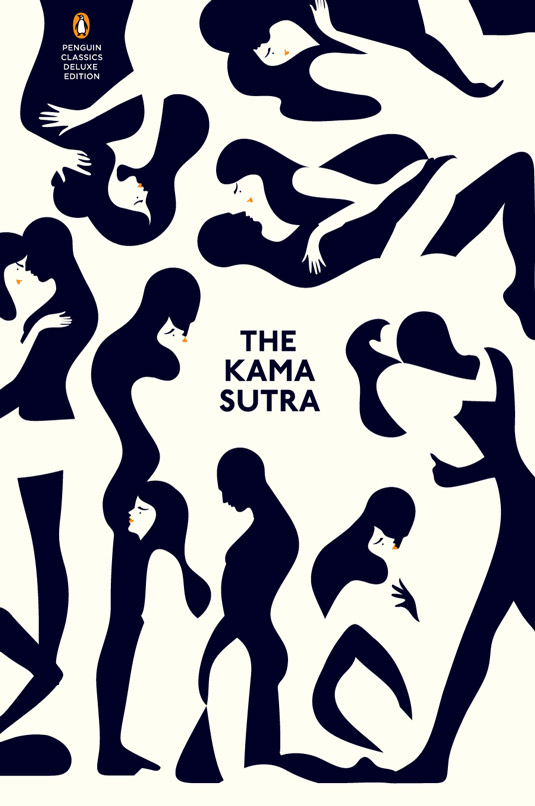 When French artist and illustrator Malika Favre was commissioned to create the cover for this naughty classic, she went through many iterations – including this one – to get to the final design.
Known for her distinctive use of graphic shapes and bold colours, Favre comments on her website: "I try and get to the essence of my subject by using as few lines and colours as it needs to convey the core of the idea." And she's certainly done that for this version of the book cover, cleverly incorporated negative space into the design to depict various sexual positions.
31. Glad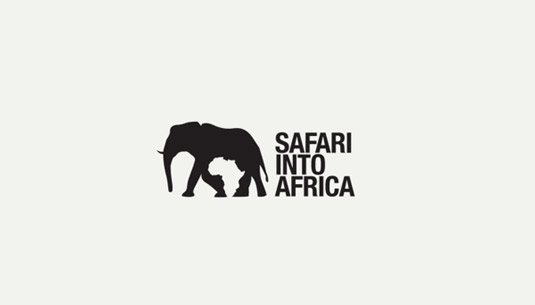 UK-based graphic design consultancy Glad recently developed this branding for Safari Into Africa, a new safari operator based in Zambia, Southern Africa.
Promoting the main aspects of the brand, the logo shows the African continent created out of the negative space within the form of an elephant.
32. George Bokhua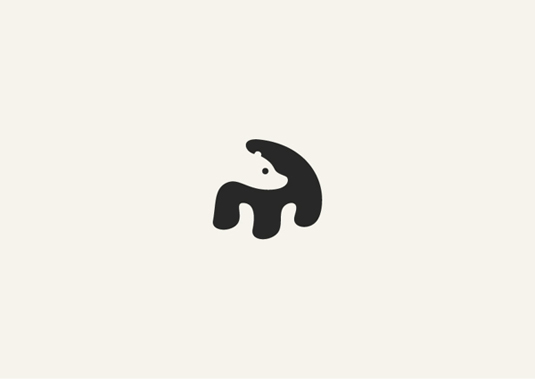 Working in monochrome and making the most of his negative space, George Bohkua's created these adorable animal characters. The simplicity of the designs make their impact that much greater – it's definitely a case of 'less is more'.
Bokhua has also created a series of animal marks, as well as some great typographic logos, in the same style as these negative space illustrations.
33. Lowe-SSP3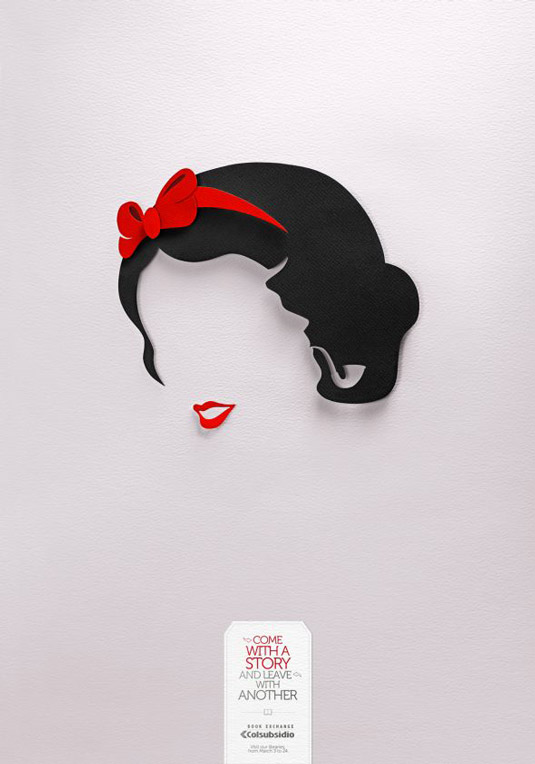 Come with a story and leave with another -that's the tag line to this brilliant illustration promoting the Colsubsidio Book Exchange. Created by Colombia-based advertising agency Loew-SSP3, at first glance, the minimalist design features a beautiful illustration of Snow White, depicted simply through her signature black hair and blood red ribbon and lips.
It's only on closer inspection that you notice that a Sherlock Holmes portrait serves as the outline for her face.
34. Edgar Rubin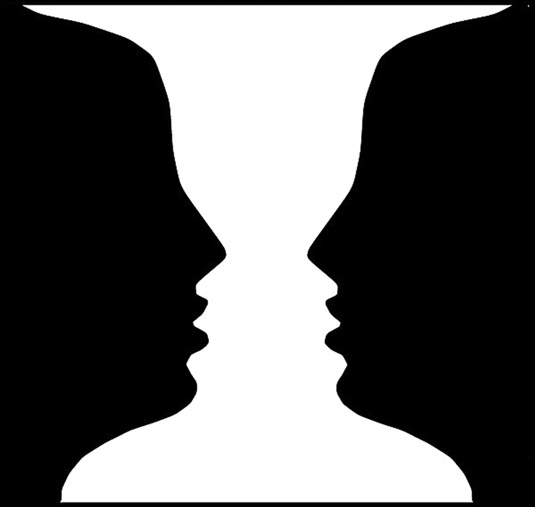 We couldn't do a feature on negative space without including Edgar Rubin's infamous vase. One of the world's most famous optical illusions, the negative space around the vase cleverly forms the silhouette of two faces.
Rubin conveyed a hidden meaning to the image by giving the characteristics of a face imprinted in the vase, which has become a case study for the subject of negative space ever since it was created in the early 1900s.
Sources : creativebloq.com